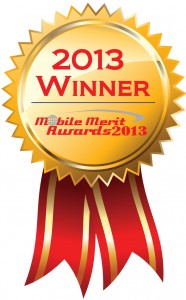 We won! Mobile Merit Awards rec­og­nizes ex­cel­lence achieved in the global mo­bile in­dus­try each year. This year Exadel was rec­og­nized as the win­ner in the Mobile Services/​Enterprise Product or Service cat­e­gory for our Appery​.io mo­bile app plat­form.
For a while, we've noted the grow­ing gap as the de­mand for mo­bile in­no­va­tion in the en­ter­prise out­strips the ca­pa­bil­i­ties and ca­pac­ity of IT or­ga­ni­za­tions. Our Appery​.io mo­bile app plat­form is just one ex­am­ple of how we are clos­ing this gap. We also of­fer ser­vices to help or­ga­ni­za­tions use Appery​.io and, of course, a full gamut of en­ter­prise soft­ware de­vel­op­ment ser­vices in ad­di­tion to Appery.io-specific ser­vices.
Congratulation to our hard-work­ing global prod­uct de­vel­op­ment team!